CANAL ZONE NEWS
The Canal Zone News has been started for two reasons. The first is as an insurance against interruption in the supply of newspapers from Cairo. The second is to provide a reliable source of accurate, up-to-date news for the garrison of the Canal Zone: all newspapers produced in the Delta are subject to Egyptian censorship, and, however much they may wish to publish the whole truth, they are not in a position to do so. The Canal Zone News is not a newspaper but a news sheet. That is to say, it reports facts but it does not comment on them. We shall print 10,000 copies every Tuesday, Thursday and Saturday.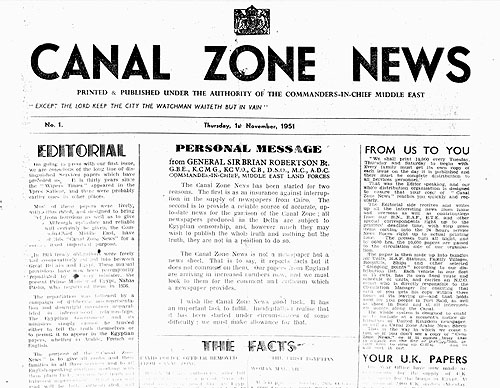 Canal Zone News No. 1 - Thursday, 1st November 1951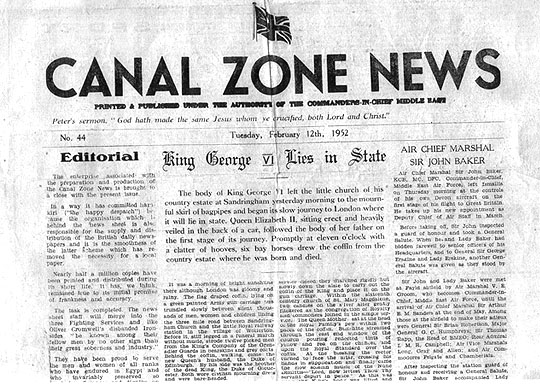 Canal Zone News No. 44 - Tuesday, 12th February 1952
Nearly half a million copies have been printed and distributed during its short life. It has, we think, remained true to its initial promise of frankness and accuracy.
"During the three months of its life, the Canal Zone News has performed a valuable service. It is now being discontinued in its present form because the supply of newspapers has become easier. Those who have been responsible for its production deserve our thanks for a good job well done" - Published message from General Sir Brian H. Robertson – Commander in Chief, Middle East Land Forces