BIRMINGHAM CANAL ZONERS
AREA MEETINGS
Location: The Nautical Club, Bishopsgate Street, Birmingham B15 1ET
Time & Day: 12 Noon - Thursday - Monthly Meetings
(2nd Thursday Every Month)
Local Organiser: Clive Dupree (01216 820316)
Thursday, 11th December 2014 - Christmas Special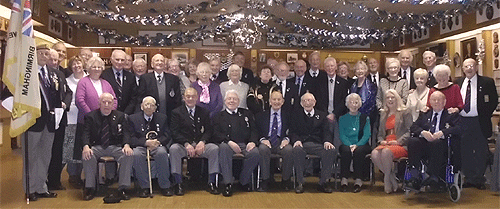 Thursday, 14th March 2013
The Birmingham Canal Zoners were asked to draw our Spring Raffle today so Patricia Jezzard attended the meeting at The Nautical Club with the draw tickets. Two lucky members had their tickets drawn and were presented with their cheques.
(Please see the Raffle Prize Page under Gallery of Meetings for all the photos of the draw and the prize winners)
A very friendly and fun packed meeting, with updates on all the activities they had been invited to join in with from other local organisations and, of course, through their involvement with Swanshurst School.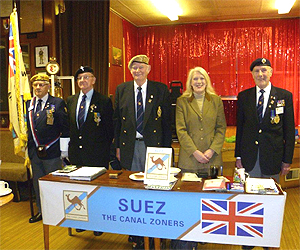 Brian Freeth (Standard Bearer), John Reeves, Clive Dupree, Patricia Jezzard & Alan Clarke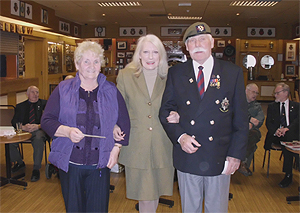 Raffle Prize winners - Mrs. I. Bedworth (£10.00 - 11th Prize) & Mr.Sam Elsdon (£20.00 - 9th Prize)