CANAL ZONERS

MILITARY CEMETERY IMTARFA, MALTA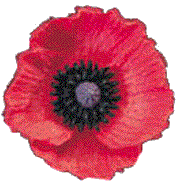 WE DO REMEMBER THEM
18th FEBRUARY 1956
On February 18th, an Avro York taking 44 RAF Personnel and 1 Army Personnel home stopped at Malta to re-fuel. Soon after taking off again, black smoke was seen coming from one of the engines and, within minutes it went into a dive and crashed in a field near Zurrieg and exploded on impact. All 45 passengers and the 5 crew members were killed instantly.
All the RAF Personnel had finished their tour of duty and were on their way home. Pte Smith (RAOC) was on his way home on Compassionate Leave.
Miss Jillian Upham, the Stewardess was engaged to be married to the First Officer, R Gorvin and they were due to be married at Easter of that year.
There is now a plaque at Zurrieg, recognising the place where so many of our young lost their lives.
The Service Personnel
| | | | | |
| --- | --- | --- | --- | --- |
| Rank | Last Name | Initial | Number | Age |
| SGT | ALLBERRY | BFJ | 592448 | 22 |
| LAC | BARBOUR | AM | 4014297 | 33 |
| CPL | BLY | PJ | 2721129 | 20 |
| CPL | BRACEWELL | J | 4411464 | 24 |
| LAC | BROWN | D | 4122086 | 20 |
| CPL | BURKE | CC | 1994756 | 23 |
| LAC | BUTCHART | SH | 4081381 | 22 |
| LAC | CARLTON | PR | 4084971 | 22 |
| CPL | COLLIER | JD | 4070082 | 23 |
| CPL | COX | JR | 4922778 | 22 |
| CPL | CRAIGIE | GA | 4076740 | 22 |
| LAC | DRURY-LOWE | T | 2718503 | 20 |
| SAC | DUMBILL | TG | 2718862 | 20 |
| CPL | EDWARDS | JA | 4091828 | 33 |
| CPL | FAWCETT | JS | 4416734 | 22 |
| LAC | FITZPATRICK | JL | 4080588 | 21 |
| AC | FLEMING | MJ | 4079838 | 21 |
| LAC | FLEMING | W | 4079955 | 21 |
| FL SGT | GEORGE | HF | 531122 | 42 |
| LAC | HAMPSON | R | 4092401 | 22 |
| LAC | HARRIS | ER | 4092027 | 22 |
| SAC | HODSON | SA | 3142934 | 20 |
| LAC | HOLLIDAY | JM | 4425984 | 20 |
| LAC | KEATING | FRJ | 4084173 | 22 |
| LAC | KENYON | GA | 4099256 | 21 |
| CPL | McKAY | JJ | 1923587 | 21 |
| LAC | MILLAR | D | 4129461 | 22 |
| LAC | NURSE | MMJ | 4122093 | 20 |
| LAC | PARKER | D | 4090130 | 21 |
| CPL | PATERSON | AJ | 2718806 | 20 |
| CPL | PRACHETT | BC | 3513692 | 21 |
| LAC | PYE | MJ | 3513124 | 21 |
| CPL | ROBERTS | TK | 4125466 | 21 |
| PTE | SMITH (RAOC) | A | 23060700 | 20 |
| SGT | SPENCE | JW | 4010658 | 29 |
| SGT | SPENCER | JA | 643611 | 31 |
| CPL | STEVEN | W | 2558097 | 22 |
| CPL | TALBOT | WG | 4401881 | 21 |
| CPL | WARING | RF | 4129185 | 20 |
| LAC | WELSH | WJ | 4091991 | 21 |
| LAC | WILLIAMS | KE | 4125725 | 21 |
| CPL | WILLIAMS | R | 4004177 | 27 |
| LAC | WILSON | JF | 4091342 | 21 |
| SAC | WORTLEY | G | 4115681 | 21 |
| AC | YOUNG | R | 4130204 | 20 |
The Civilian Crew
| | | |
| --- | --- | --- |
| CAPTAIN - PILOT | COKER | AF |
| FIRST OFFICER - CO-PILOT | GORVIN | R |
| NAVIGATION OFFICER | BEECHEY | R |
| RADIO OFFICER | HAY | J |
| STEWARDESS | UPHAM | J |